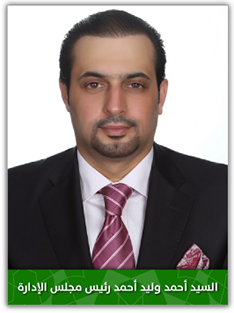 Welcome to Iraqi Islamic Bank for Investment & Development, the first private Islamic bank that was established in 1992 in IRAQ, one of the biggest banks in Iraq, operating with a dedicated manpower, knowledgeable expertise, and technological advancement to serve our customers best.
With a wide range of Sharia'a compliant products and services, we are happy to cater a host of customer segments: Retail, Corporate, Investment, and International Banking Services.
Our branches are set reference to our strategic plan and we are working on expanding our network in the north, centre, and south of IRAQ.
I am pleased to contribute to spreading the message of Islamic banking with the journey of growth and expansion, which continues despite the global financial crisis.
Our Islamic Banking operations and values as a Sharia'h Compliant financial institution will be maintained at the highest standards. Our commitment to offer Islamic products and services will reflect in our initiative to play an active role in the growth of Islamic financial services within Iraq and beyond, at both Corporate and Personal banking levels.
We look forward to have you as our customer.
Mr. Ahmed W Ahmed
IIB's Chairman
​